We speak with Michael Johnson-Ellis, founder of My Surrogacy Journey, which offers professional, practical and emotional support for everyone on the journey through surrogacy.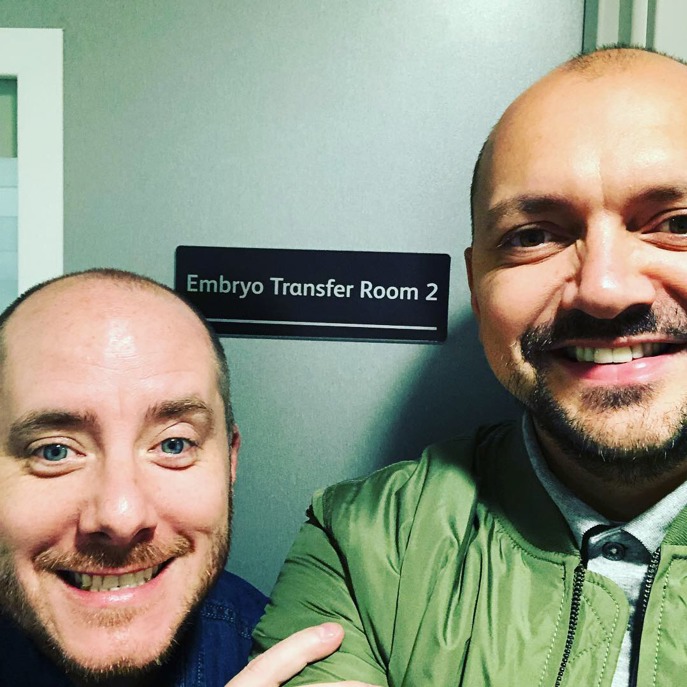 Why did you decide to create My Surrogacy Journey?
My Surrogacy Journey® was founded by myself, my husband Wes and Francesca Steyn a Fertility Nurse Consultant. Myself and Wes were parents through UK surrogacy ourselves, so undertook the various pathways people could arrive at surrogacy both in the UK and globally, and wanted to improve it. We've previously been huge advocates for UK surrogacy and had helped over 300 intended fathers become parents via our social media channel TwoDadsUK®.
However, we wanted to create an innovative, not for profit surrogacy organisation that supported everyone - an organisation that dared to be different and could change the landscape of surrogacy by offering increased benefits to intended parents, surrogates and known egg donors, or our members as we refer to them. 
With Francesca's surrogacy understanding and her passion for excellent patient care, My Surrogacy Journey is the only UK surrogacy organisation that offers clinical consultations to all members from a fertility nurse, with a key specialism in surrogacy.
Due to the lived experience of the founders, they have witnessed where people have slipped through the cracks, made mistakes, had poor advice or were unsupported. My Surrogacy Journey was created to change the way people navigated their way through surrogacy. 
How have peoples' views on surrogacy changed over the years?
Surrogacy is steadily increasing in popularity due to the efforts of ambassadors and not for profit organisations working hard to support the law reform currently taking place. Views on surrogacy tend to be fuelled by inaccurate portrayals on television, painting both surrogates and surrogacy as something misunderstood. 
Like fertility treatment was never spoken about five to 10 years ago, surrogacy has also been closeted too - but not anymore. More people have shared their stories, their journey to parenthood and in turn this has inspired others to either seek or explore surrogacy as a way to build their family, or been inspired to help a childless person or couple achieve their dreams of parenthood.
"We promise to guide all our members through every step of their journey with transparency and equality"
Tell us about the work of My Surrogacy Journey – how do you help people on the path to parenthood?
Starting either UK or international surrogacy feels like falling down a rabbit hole of online information - the dos and don'ts, the clinics that genuinely specialise in surrogacy, egg donor and surrogate waitlists, the current UK law, the varying US State laws, the nuances of Canadian law, understanding insurance and the limited professional counselling available. 
It was clear there was an opportunity to combine technology with support, to create a trusted, transparent and professional platform which details and supports all surrogacy pathways and to bring together a team of fertility and surrogacy experts to form one of the most admired advisory boards for a surrogacy not for profit organisation 
Included in our membership are several other UK firsts for a UK surrogacy organisation, such as emotional support including professional BICA counselling, pre-conception genetic testing and newborn screening. Each member has their own coordinator to help and guide them through our eight-step supportive membership pathway, created by experts with genuine lived experience.
How do you support people through the surrogacy journey?
We promise to guide all our members through every step of their journey with transparency and equality, ensuring all surrogates, known egg donors and intended parents are protected and supported. At the heart of this is the welfare of every child born through My Surrogacy Journey.
Every member will have a clinical consultation and will be assigned their own dedicated point of contact to navigate them through their journey through surrogacy. Continuity is key, as is an exceptional and personalised service.
What advice would you give to people wanting to explore the surrogacy route?
We always stress to people to do their research and take their time. This can be a complex journey, so ensure you're getting the best advice that suits your fertility journey. Whether you opt for an organisation to support your journey, or whether you choose the independent pathway to explore surrogacy, do what feels right for you and don't be pressured into it. Surrogacy can also be an emotional journey too, so consider your own mental health. A typical journey can take two to three years to complete, sometimes longer, so invest in yourself and a good fertility counsellor.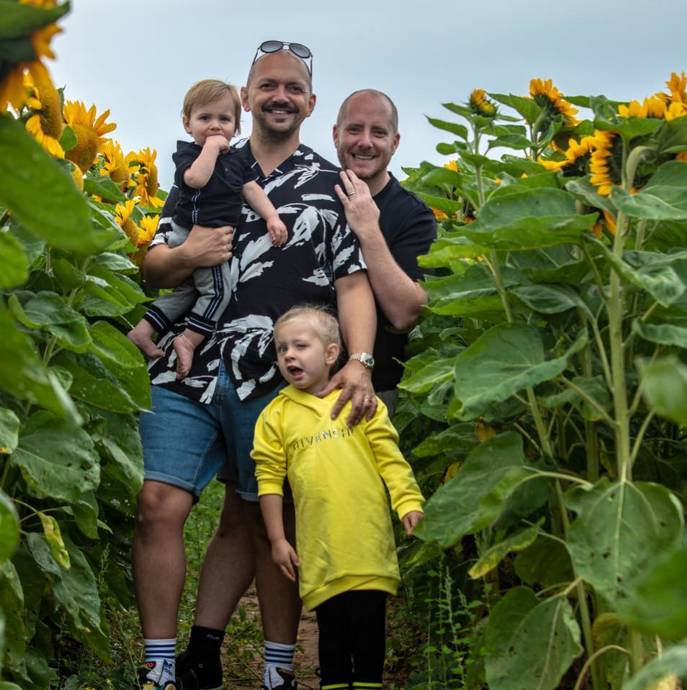 What's your proudest achievement to date?
Obviously, our children! But second to that I would have to say our recent efforts to work with the NHS to influence national policy change at every NHS Trust. Policy in most trusts didn't reflect the Gov.uk guidance and ultimately intended parents and surrogates were suffering and receiving conflicting support. We began with less than 20% of NHS Trusts using the Gov.UK policy, within eight months we were at 95%. The change not only supports those on a surrogacy pathway, but it also means healthcare professionals, especially midwives, are better informed about surrogacy too.
How can people find out more about My Surrogacy Journey?
You can head to our website www.mysurrogacyjourney.com, you can also find us on Instagram (@officialmysurrogacyjourney) and Facebook (@MySurrogacyJny). We also have a brand new podcast available wherever you get your podcasts from; simply search for 'My Surrogacy Journey – The Podcast'.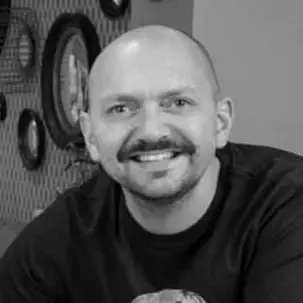 Author
Michael Johnson-Ellis
My Surrogacy Journey
Michael Johnson-Ellis and husband Wes spent over three years researching surrogacy before starting their own fertility treatment in 2015. Talulah and Duke were born with the help of their surrogate and two egg donors. Through education and training, campaigning for the Surrogacy Law Reform and sharing their own experiences, the couple launched TwoDads UK, which became the go-to organisation for intended fathers seeking support and information about safer surrogacy in the UK. In 2021, they launched the not-for- profit organisation My Surrogacy Journey offering emotional, practical and logistical support at every stage of the parenting journey.