Fast fashion is having a growing impact on our environment, and we can all make small and easy changes to help combat it, whether that's buying from organic clothing brands, or switching to reusable nappies! As a brand, we're on a sustainability journey of our own and take inspiration from other amazing companies who are becoming more conscious.
Here's some of our favourite kids' brands leading the way when it comes to going green.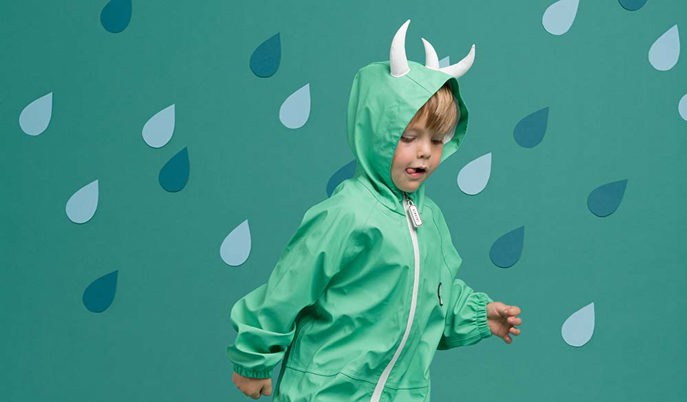 Image credit: Dinoski
Dinoski
"We thought it was about time somebody made it their mission to remind everyone how great the great outdoors really is."
Dinoski is the ultimate eco-friendly kidswear brand, creating everything from summer swim shorts to pre-loved snowsuits. All of its clothing is made from recycled plastic bottles, it only uses faux fur and faux shearling on the hoods of its coats and all of the dyes used in the manufacturing are eco-friendly too. So far, in two years, Dinoski has recycled 150,000 plastic bottles into clothing.
All products will also arrive to customers in a beautiful sustainable gift box, which is then posted in a biodegradable postage bag.
Visit Dinoski's website dinoskiwear.com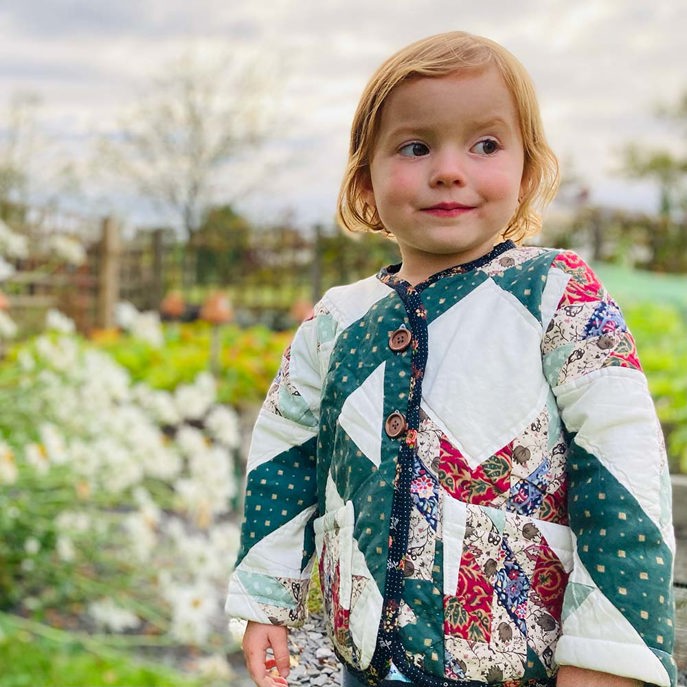 Image credit: Wild Folk
Wild Folk
"We create beautiful coats for women, men and children all made from vintage and preloved patchwork quilts and blankets."
Wild Folk was born out of owner and creator Katie Brown's life-long obsession for creating unique, handmade clothing. The range includes beautiful coats for men, women and children which are all lovingly handmade in Yorkshire from vintage and preloved quilts and blankets – you can even supply your own. Most of Wild Folk's items are made to order and new quilts are released every month for you to pick your perfect coat from.
The Mini Folk coats are a lovely addition to any child's wardrobe and are designed to be treasured, loved or handed down. They're family heirlooms in the making! You can even order mama & mini coats and match with your little one.
Visit Wild Folk's website thewildfolkstudio.com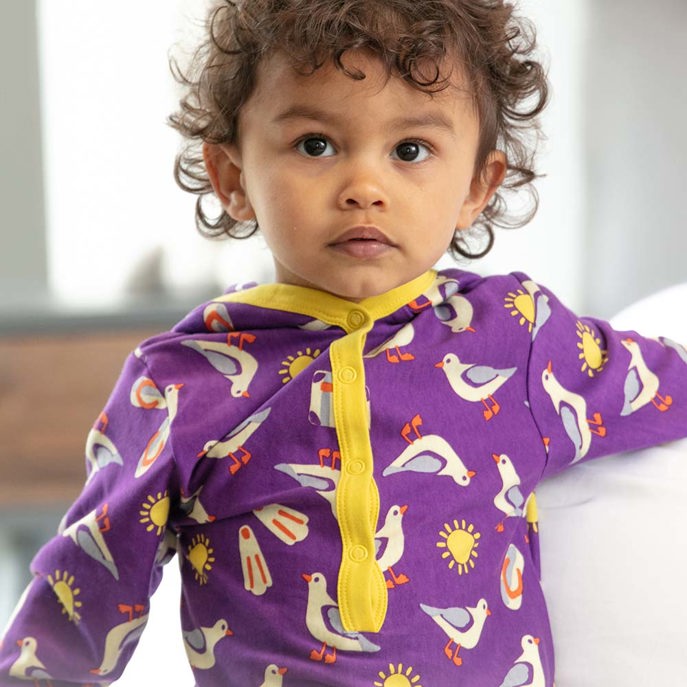 Image credit: Piccalilly
Piccalilly
"As an organic clothing brand, our key focus is to do what's best for our lovely planet. We believe organic takes a huge step in the direction of sustainability! The choice is yours, but we say go organic for the planet!"
Piccalilly prides itself on sourcing its organic cotton clothing through an amazing Fairtrade project called Chetna Organic, which uses less water to grow, maintains healthy soils making crops more resilient and protects the environment from toxic chemicals. Not only is this a much more sustainable alternative to conventional cotton, but it also means Piccalilly clothing is kind to sensitive and delicate skin, without compromising on fabulous patterns and colours.
As a brand, it also does what it can to limit waste and where possible, avoid the use of plastic – all orders are sent out in 100% recyclable paper mailing bags and boxes.
Visit Piccalilly's website piccalilly.co.uk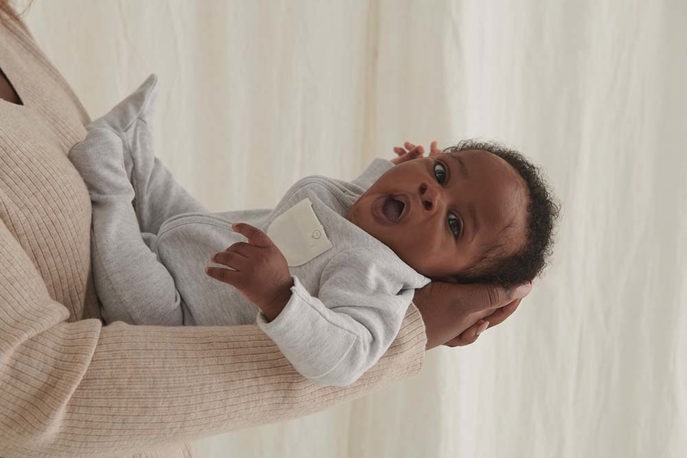 Image credit: Mori
Mori
"Since 2015 we have been using the softest organic fabrics to give you the highest-quality products, which are made with your family's wellbeing in mind."
Mori believes every moment is worth embracing – from the sleep deprived times to snuggles fuelled by laughter. As makers of ethical baby clothing, it's committed to being kind to our planet, creating products that help to welcome a baby into the world and beyond, with a gentle touch from sustainable materials.
All of Mori's pieces are thoughtfully crafted using sustainably sourced fabrics that a gentle on a little one's skin and manufactured in trusted factories.
Visit Mori's website babymori.com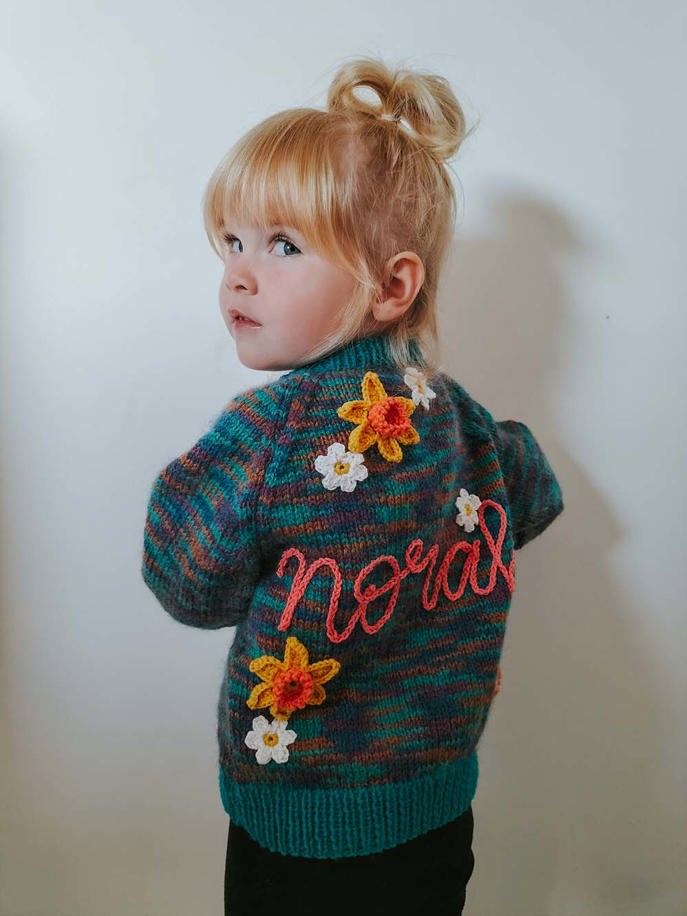 Image credit: The Cotton Shop
The Cotton Shop
"Nan Knits is a passion project I came up with when sorting through my daughter's old clothes and finding the jumpers and cardigans that my grandma made for her."
Founded by Amy in 2018, when she was expecting her first child, The Cotton Shop lovingly makes knitted clothing, homewares and gifts from organic quality materials. The Nan Knits collection is inspired by the jumpers and cardigans made for Amy's daughter by her grandma. Instead of putting these pieces away in a memory box, she revamped them with crochet designs and embellishments so they could be loved again in her memory.
Following its success, Amy now sources knitwear, new and second-hand, from makers and local sellers and gives them a new lease of life, fighting throw-away culture. Her unique designs are released in monthly batches and are all individual in style with beautifully simplistic designs.