/
/sale/
/sale-extra-5-offer/
/products/coast-and-simplicity-plus-car-seat-with-isofix-base-bundle/
/products/coast-dream-i-size-base-bundle/
/products/coast/
/products/nostalgia-sleigh-cot-bed-and-dresser/
/products/nostalgia-sleigh-cot-bed/
/products/oberon-dolls-pram/
/products/essential-discover/
/products/moses-basket/
/products/pregnancy-pillow/
/products/great-scott-muslin-swaddles-pack-of-3/
/products/pretty-wild-muslin-swaddles-pack-of-3/
/products/pretty-nature-muslin-swaddles-pack-of-3/
/products/wayfarerpioneer-cup-holder/
/products/wayfarerpioneer-car-seat-adaptors/
/products/wayfarerpioneer-simplicitydream-adaptors/
/products/reflex-simplicitydream-adaptors/
/products/outlet-zest-footmuff/
/products/outlet-clic-footmuff/
/products/outlet-wave-tandem-seat/
/products/st-ives-wardrobe/
/products/greenwich-wardrobe/
/products/dream-i-size-infant-carrier-with-isofix-base/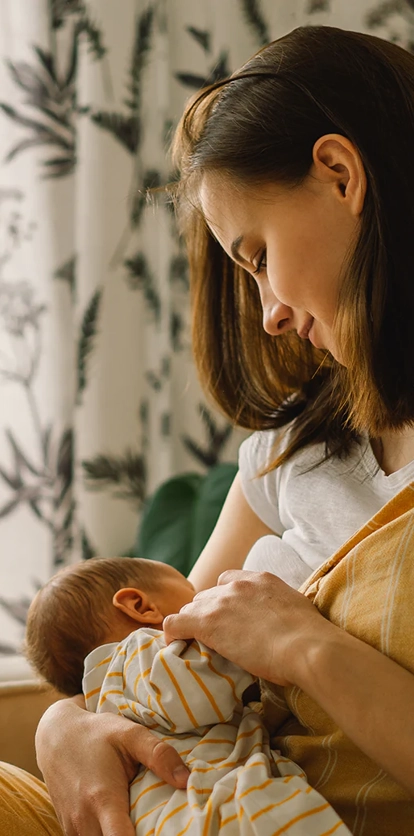 Dos & don'ts of breastfeeding fashion
Lucy Brown and Eliza Gallagher, of clothing brand Juno Jack's, give their top tips
Author
Juno Jack's
Until recently, fashion and breastfeeding haven't always gone hand in hand.
Gone are the days of frumpy dresses and ill-fitting shirts, with so many fabulous brands creating clothing that allows breasteeding mums to dress, and feel, like their stylish selves. To celebrate World Breastfeeding Week, Lucy Brown and Eliza Gallagher of Juno Jack's, talk us through their dos and don'ts of breastfeeding fashion.
When it comes to breastfeeding fashion, there are many factors to consider which can be extremely overwhelming for a first-time mum. Arguably, functionality is the most important consideration. However, at Juno Jack's, we believe this shouldn't mean a compromise on style.
As breastfeeding mothers ourselves, we know how difficult it can be to look and feel like yourself, particularly whilst adjusting to a post-partum body. Ultimately, this is why our brand was created; to help mothers regain confidence and retain their individual style while nursing.
So, who are we?
Juno Jack's is a multi-award-winning, mum-run nursing wear and baby clothing brand. Founded by mum of two, Lucy, in 2016 after the birth of her first baby, Juno Jack's was created when there was very little breastfeeding-friendly fashion on the market. Since then, we have continually worked to innovate and develop stylish nursing wear which allows mums to easily feed their babies – win, win!
Having now been in the industry for five years and, most importantly, as mothers who breastfeed, we have established some Dos and Don'ts of Breastfeeding Fashion to help mums find nursing wear which works for them.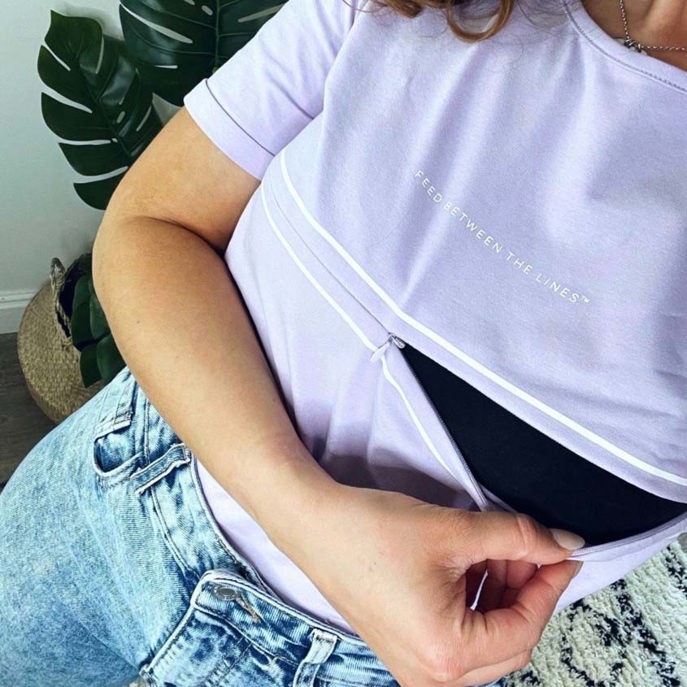 Find pieces to suit your individual style to help you feel your best.
Dos
Do consider which nursing access is easiest and most convenient for you.
At Juno Jack's we not only offer a classic 'lift up' nursing access, but we also feature our registered TwinZip design. A unique double-ended zip which opens from either end, meaning mums can unzip as much (or as little!) as required for easy and discreet breastfeeding.
Do make sure your nursing wear is comfortable.
Opt for soft, breathable fabrics and ensure that sizing is right. Featuring added touches such as hip zips on our breastfeeding-friendly, fur-lined hoodies, and longer bodied tops for a flattering fit, we design every garment with post-partum bodies in mind.
Do weigh up quality and cost.
Anyone on maternity pay will know that cost factors into what we buy, but do try to purchase nursing wear which is good quality and will wash well. Even if this means spending a little more to start with, it will last you a lot longer.
Do find a style that works for you.
You're at your most confident when you feel like you! If you're able to find breastfeeding-friendly clothing which looks good on and suits your individual style, it will help you to feel at your best. At Juno Jack's, we offer a variety of designs to suit all tastes – from slouch tees to smock dresses.
"At Juno Jack's, style is just as important as comfort to us, and we want to make sure our mums feel like the goddesses they are!"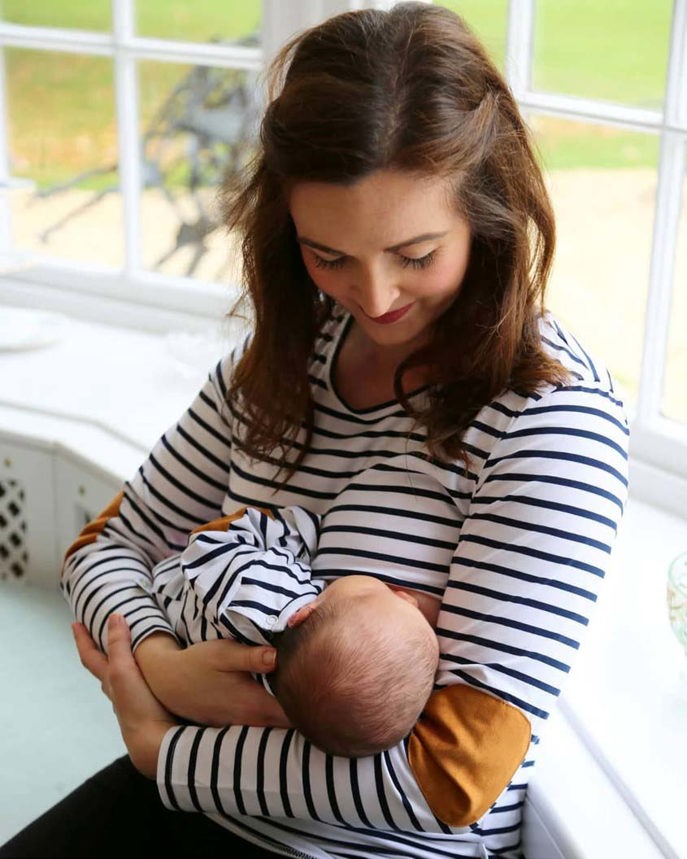 Invest in nursing wear with easy breastfeeding access.
Don'ts
Don't struggle with fiddly/impractical nursing access.
Having previously made the mistake of purchasing a nursing dress with an awkward drawstring bust tie which needed to be undone, lifted, and then re-tied to avoid it slipping down whilst feeding, I would definitely recommend investing in nursing wear with easy breastfeeding access (as mentioned in Do #1!).
Don't feel the need to dress for anyone but you (and baby, of course!).
Sometimes you may want to cover up, on other occasions you might feel confident enough to feed without a cover – both of which is fine! With plenty of discreet nursing garments to choose from, it is now possible to breastfeed easily and discreetly in public without feeling self-conscious. Just remember, yours and your baby's comfort is paramount.
Don't lose your identity.
It can be a challenge to feel like yourself as a new mum. Not only do our bodies change, but so do our priorities and we no longer have as much time for ourselves. Plain, unshapely and frumpy nursing wear can now become a thing of the past. At Juno Jack's, style is just as important as comfort to us and we want to make sure our mums feel like the goddesses they are.
Don't forget to re-zip.
We've all been there… sorry Mr Postman! Juno Jack's TwinZip nursing design is so easy and discreet, we can easily forget to re-zip after feeding. So finally, don't forget to #zipthenip!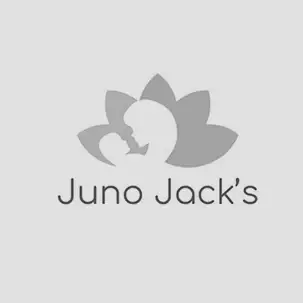 Juno Jack's
Juno Jacks is an award-winning breastfeeding and baby fashion brand loved by mums across the UK. Founder Lucy Brown created the brand after struggling to find breastfeeding-friendly clothing that was practical but fashionable. Fast forward to now and Juno Jack's is not only creating fabulous clothing that's functional and stylish, but is inspiring mums to feed and feel good with its #normalisebreastfeeding campaign.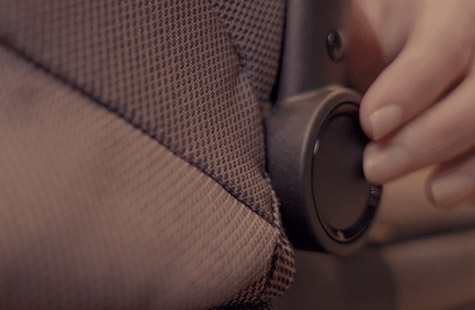 UK Award winning customer service & product knowledge
Frequently asked questions