After seeing a gap in the market for organic and kind-to-skin clothing when shopping for her own children, Jean Maclachlan was inspired to start her own range of 'slow fashion'.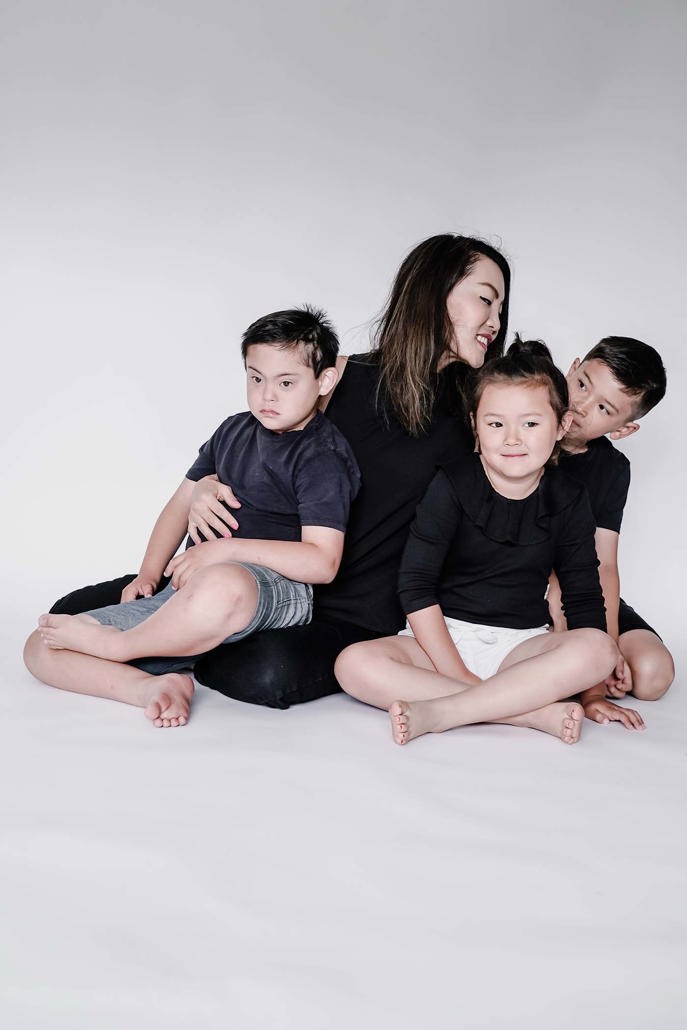 Your first child was the inspiration for Bamboo Baby. Tell us the story behind the brand.
Our first child was born with multiple and severe health conditions and was in and out of hospital for the first few months of his life. It was essential at that time to find him comfy, organic and soft clothing and it was very difficult to do. Everything I did find was overpriced, bland or had prints that were too loud. He also had a feeding tube in his tummy and it would have been a lifesaver to have organic zip sleepsuits at that time. I vowed to start a brand when I could to help other parents find organic, minimalist, stylish and functional clothing. So, in August 2020 we launched Bamboo Baby.

Why was creating a 'skin kind' clothing brand important?
It's so important these days as one in four children suffer with eczema and other conditions affecting skin health. Most of the mainstream cotton used in lots of clothing is farmed with pesticides that infiltrate local waterways and use tonnes and tonnes of water. It's not a sustainable or eco-friendly manner of production. We wanted to make all our clothing in the softest, GOTS (Global Organic Textile Standard) certified organic cotton, dyed in vegan plant dye – the purest material that's available.
Tell us more about your 'slow fashion for a slow childhood' moto.
What we mean by slow fashion for a slow childhood is that these pieces should be worn by children in their natural surroundings – picking up rocks and sticks, having walks by the seaside or simply reading a book in the corner. We are so wrapped up these days with a fast-paced lifestyle, but at Bamboo Baby we believe slowing the pace down and letting children learn and explore naturally is the way to go. In addition, being dressed in pieces that are seasonless and not mass produced is an important part of this message. There is no need to overconsume – we only make a few pieces in each size and these are to be handed over to friends and siblings once the child outgrows them. They can partake in their slow childhoods in sustainable, organic style.
What positive effect does Bamboo Baby clothing have on the planet?
There are a few parts to the brand that have a positive impact. Firstly, we only use GOTS certified organic cotton which is the premium organic that exists – naturally farmed and pesticide and chemical free. The earth impact is a million times less than normal cotton. In addition, our seamstresses (all working age adults) are paid fair wages to slowly produce only what we need. We do not mass produce any of our items and if our own children would not wear them throughout the year, pieces are not launched. Leftover fabric is used to make our bibs and scrunchies – we do not believe in waste. Thirdly, our packaging and brand materials (boxes, compliment cards, wrapping paper) are all sourced from UK owned small independents. All are made of recycled paper and we do not use plastic within any of our packages. We want our environmental impact to be small if not non-existent.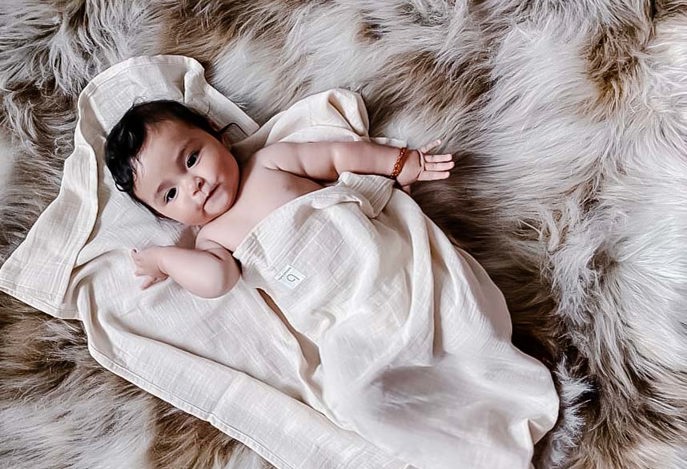 As a mum of three, how do you juggle work and family life?
I don't have the perfect formula, but I have a great husband and family who support me tremendously. My husband has had to take over more of the household activities and it's really helped me centre my attention on the brand. It's all about trying to get the right balance, but my daily habit each morning is to write what I am thankful for, then write a priority list. I also think I have a good eye for other people and understanding their skills and talent, so I delegate to those people. Nothing substantial is built in a day, and Bamboo Baby is a work in progress, but I believe its success is in finding out what you as a founder are good at, then looking around you for people and resources and combining those together. Also, we talk a lot about self-care, but this is highly important – you can't pour from an empty vessel. Find out what fills yours and then give to others.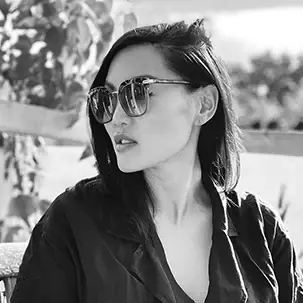 Bamboo Baby
Jean Maclachlan founded Bamboo Baby in 2020 after struggling to find organic and kind-to-skin clothing for her first child who has born with eczema. The range is made from premium organic cotton using manufacturing processes with little environmental impact, keeping parent, baby and our planet happy.