/
/sale/
/sale-extra-5-offer/
/products/coast-and-simplicity-plus-car-seat-with-isofix-base-bundle/
/products/coast-dream-i-size-base-bundle/
/products/coast/
/products/nostalgia-sleigh-cot-bed-and-dresser/
/products/nostalgia-sleigh-cot-bed/
/products/oberon-dolls-pram/
/products/essential-discover/
/products/moses-basket/
/products/pregnancy-pillow/
/products/great-scott-muslin-swaddles-pack-of-3/
/products/pretty-wild-muslin-swaddles-pack-of-3/
/products/pretty-nature-muslin-swaddles-pack-of-3/
/products/wayfarerpioneer-cup-holder/
/products/wayfarerpioneer-car-seat-adaptors/
/products/wayfarerpioneer-simplicitydream-adaptors/
/products/reflex-simplicitydream-adaptors/
/products/outlet-zest-footmuff/
/products/outlet-clic-footmuff/
/products/outlet-wave-tandem-seat/
/products/st-ives-wardrobe/
/products/greenwich-wardrobe/
/products/dream-i-size-infant-carrier-with-isofix-base/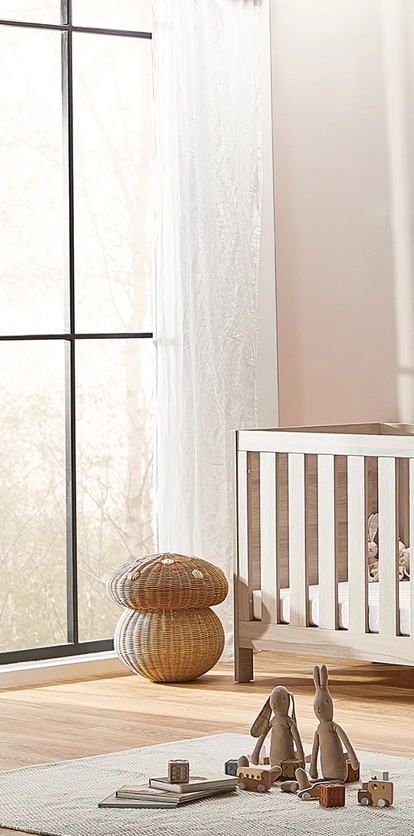 Styling your Bromley Oak nursery
Meet Stephanie Sharples, Creative Manager behind Bromley Oak
Author
Stephanie Sharples
Bromley Oak, is our modern and elegant furniture set, perfect for creating your dream nursery.
We caught up with our Creative Manager Stephanie Sharples to get an insight into the photoshoot, styling inspiration and her nursery trend predictions.
What's your role at Silver Cross?
I'm the Creative Manager, looking after all photography and video elements of the brand from website imagery and social media shots to new product launch and lifestyle photoshoots. Every day and every shoot is different. One day I'll be location sourcing in the Yorkshire Dales or on the streets of London and the next I'll be working with wider teams concepting a product's photography positioning.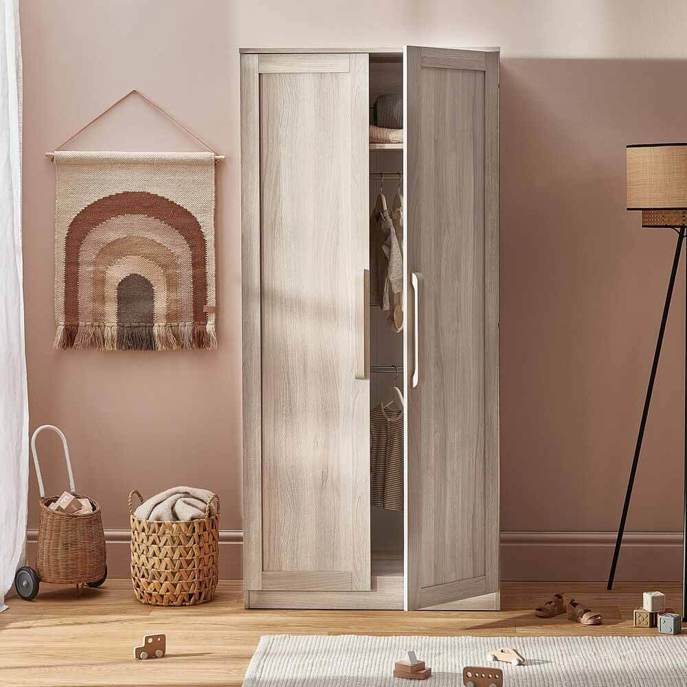 Shop: Bromley Oak
What was the process behind the Bromley Oak photoshoot?
There's a lot of behind the scenes work that goes into any shoot, whether it's a product demo or new furniture launch. It all starts with developing a concept so I'll work alongside the Brand Director, Head of Marketing and Design team.
Colour and trend forecasting are a key part of the process. I'll spend time mood boarding and developing the concepts, looking at everything from social media and magazines to art exhibitions and natural environments for inspiration. Once a concept is agreed it's time to pull everything together. Prop sourcing, set design, paint colours, set accessories and model casting come next and must all fit together to achieve our overall desired look and be as consistent as possible.
Shoot days are pretty hectic! You'll find me working closely with one of our amazing photographers to manage the shoot and plan out the exact shots we're taking. It's really important to make sure your team are happy too to get the very best out of every photoshoot.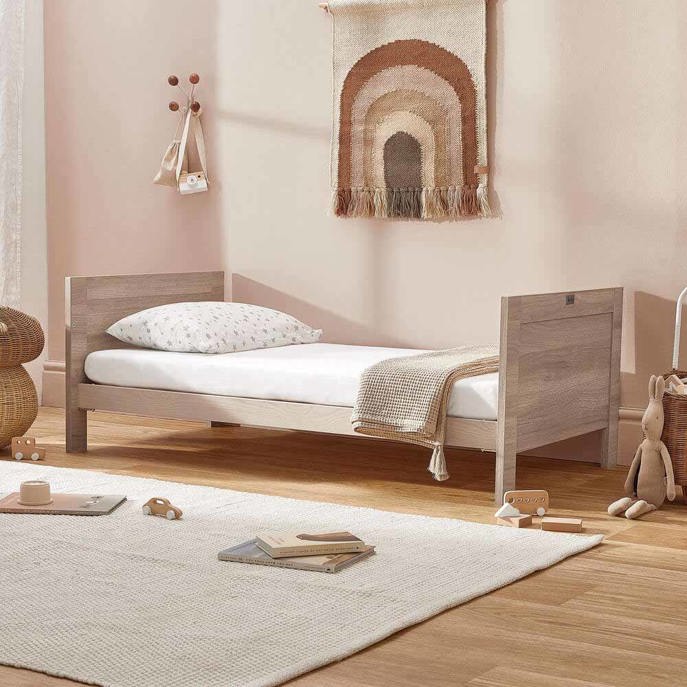 Shop: Bromley Oak
Where and what do you take inspiration from?
It might be a cliché to say, but it's true that inspiration can really be taken from everything around us. I'm always looking at predicted trends and colour forecasts for the next few years so we can really lead the way with our photography in the nursery market. Social media, fashion shows, interior magazines, art movements, galleries and even natural landscapes all inspire photography concepts. Meeting with our Design team is also key to look at where they took their original inspiration from, so we're clear and consistent on where the product needs to be.
Which colours and accessories would you recommend when decorating a nursery around Bromley Oak?
Soft terracottas are everywhere right now and I really wanted to utilise the trend in the Bromley Oak shoot. It's a gender-neutral colour that works alongside an array of textures and other colour palettes – so it works seamlessly against the warmth of Bromley Oak. If you do choose green on your walls, try other fresh colours to complement it – greens, creams and corals. Or if you'd prefer a simpler look, choose plain walls and accessorise with cosy neutrals in your décor and furnishings.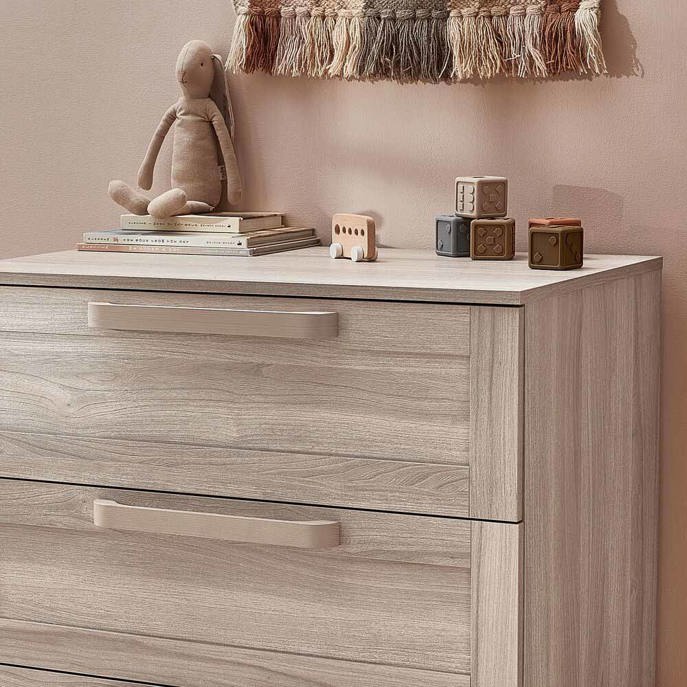 Shop: Bromley Oak 
What are your favourite nursery trend predictions for this year?
There are so many! But here's some of my favourites….

Travels and distant discoveries. Over the past year we've all missed out on the freedom to travel to new places. Now, it's all about incorporating those faraway lands into your décor. From sailing voyages and vacation vibes to mountain ranges and Bali beaches – all can be brought to life by world map wallpapers, tropical prints and textured natural pieces.

Cottagecore. This trend combines traditional style with sophistication, think ginghams, florals and vintage, accessorised with gold and metallics, velvet details and shabby chic extras.

New and old. Layering antique pieces with modern décor is an upcoming trend that's bursting with character, and I can't get enough of it. Expect to see chalky paint colours, French navies, Art Deco furniture and hues of blue greys.

Earthy colours. Nature-themed colours aren't going anywhere, from warm greens to earthy browns. Nursery decor in herbal colours and wallpaper prints that reflect the outside world are growing in popularity to give a comfortable and calming feel. Textures like leafy palms, terracotta and brushed metallics will tie the look together.

Calming naturals. A raw and organic message continues to form the base of this trend, with lots of décor now being crafted from vegetable-based fibres and sustainable fabrics. Our love for the natural world and environment that surrounds us is ever-growing, so bringing the outside in is key in creating a calming nursery haven.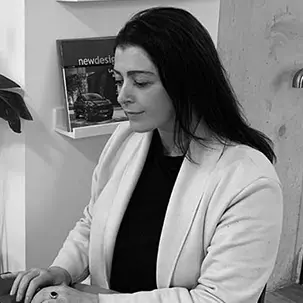 Author
Stephanie Sharples
Stephanie Sharples is Creative Manager at Silver Cross, joining the team in 2019 to oversee all the photography and video elements of the brand. With a background in fashion, Stephanie uses her experience and passion for design to develop concepts and coordinate photoshoots to ensure Silver Cross is leading the way in its creative campaigns and photography.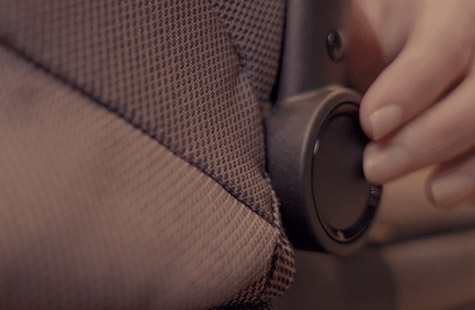 UK Award winning customer service & product knowledge
Frequently asked questions