/
/sale/
/sale-extra-5-offer/
/products/coast-and-simplicity-plus-car-seat-with-isofix-base-bundle/
/products/coast-dream-i-size-base-bundle/
/products/coast/
/products/nostalgia-sleigh-cot-bed-and-dresser/
/products/nostalgia-sleigh-cot-bed/
/products/oberon-dolls-pram/
/products/essential-discover/
/products/moses-basket/
/products/pregnancy-pillow/
/products/great-scott-muslin-swaddles-pack-of-3/
/products/pretty-wild-muslin-swaddles-pack-of-3/
/products/pretty-nature-muslin-swaddles-pack-of-3/
/products/wayfarerpioneer-cup-holder/
/products/wayfarerpioneer-car-seat-adaptors/
/products/wayfarerpioneer-simplicitydream-adaptors/
/products/reflex-simplicitydream-adaptors/
/products/outlet-zest-footmuff/
/products/outlet-clic-footmuff/
/products/outlet-wave-tandem-seat/
/products/st-ives-wardrobe/
/products/greenwich-wardrobe/
/products/dream-i-size-infant-carrier-with-isofix-base/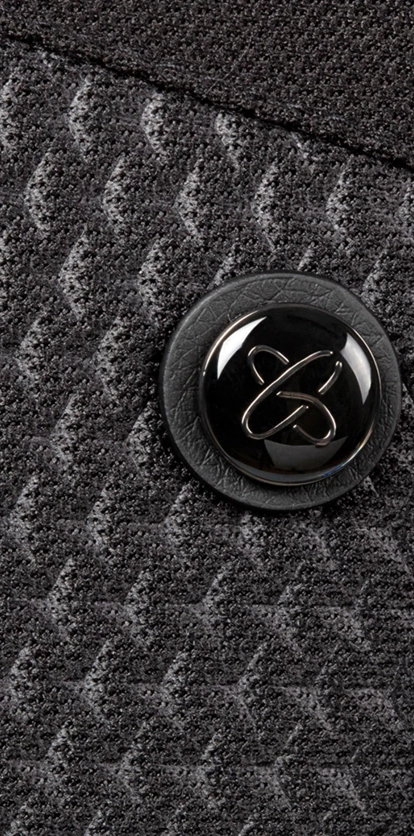 For the next generation
Silver Cross' sustainability journey
As a brand it's our mission to become more sustainable in any way we can. Whether it's our products, packaging or practices, we're making conscious decisions to help shape, and protect, the environment that surrounds us for the next generation.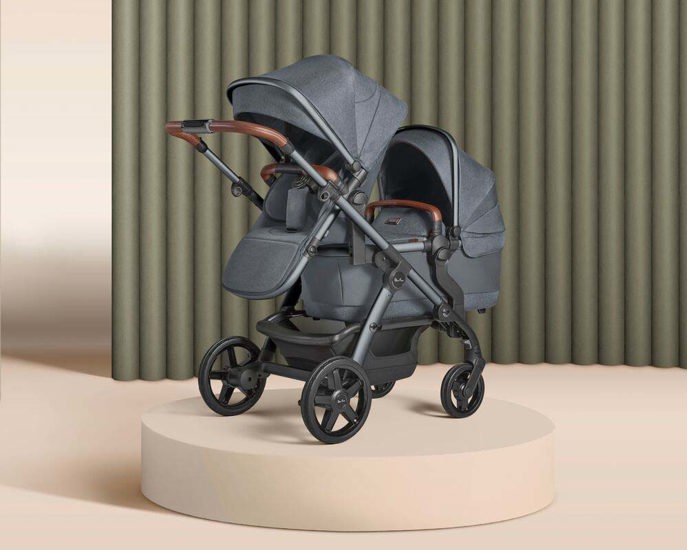 Shop: Wave
How are we making Silver Cross products more sustainable?
An estimated one million plastic bottles are thrown away globally every minute, but we're putting them to good use by incorporating them into the fabrics we use across the Silver Cross range.
Our Dune, Reef and Wave travel systems all feature our signature recycled fabrics, and we've just relaunched our Clic compact stroller with recycled jersey fabrics in a choice of five new colours.
Our latest car safety range, the Eco Collection, has style, safety and sustainability at its heart too. Designed by our experts to keep little passengers secure and comfortable on every journey, all of our car seats – Dream i-Size, Motion All Size 360, Balance i-Size and Discover i-Size – now feature fabrics made from recycled plastic bottles.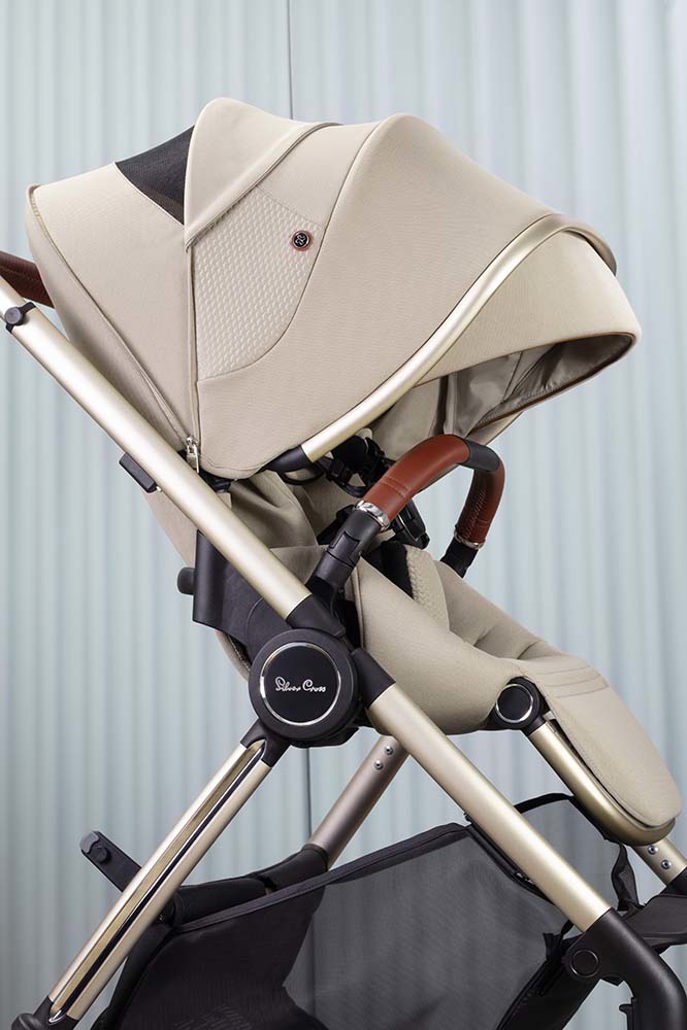 Shop: Dune
What else is Silver Cross doing to be more environmentally aware?
Silver Cross products are built to last and have historically been passed down through the generations. But we understand even the most premium prams need a little TLC from time to time. That's why we launched our industry-leading Premium Valet & Service scheme – designed to prolong the life of your Silver Cross pushchair so you can keep loving and using it or pass it on to someone else.
The services give parents total peace of mind that their pram is looking great and is working properly, with our expert team giving your products a full road test and 14-step clean.
Or, if you no longer need your pushchair, you can donate it to our charity partner Baby Basics, which has a network of over 50 baby banks in the UK. We will collect your unneeded pram or stroller free of charge, give it a full service and valet, then our friends at Baby Basics will pass it to a family in need.
We're proud to say our retailers are also doing their bit to product the planet.
Victoria Hampson, co-founder of Natural Baby Shower, explains: "At Natural Baby Shower, we've been investing in greener practices for a long time and our commitment to sustainability shows. Our eco values are ingrained into every element of our logistics – our BREEAM standard HQ has an impressive 99.78% recycling rate, and we offer a 'Green Delivery' option where customers can opt for a consolidated delivery to reduce CO2 emissions, plus all of our packaging is plastic free. For the brands we partner with such as Silver Cross, we love to support their eco efforts too; from energy efficiency initiatives to manufacturing methods that use eco, sustainable and recycled materials, together we're helping to make the world a greener place one step at a time."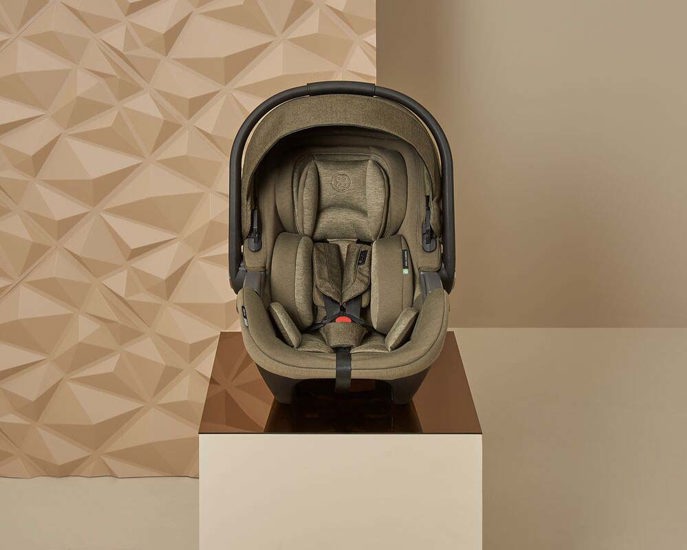 Shop: Motion All Size 360
Are Silver Cross car seats recyclable?
Yes! We're proud to be the first car seat brand to offer a recycling service to ensure Silver Cross car seats don't go to landfill. 
When you no longer have use for your little one's car seat, we'll collect it free of charge and recycle it for you. Our specialist recycling team use expert lasers to separate the recyclable materials which are then used to produce other products and packaging across a wide variety of industries.
What about the packaging?
Everything we design and manufacture is for the next generation, so how we package, display and present out products has to be as sustainable as possible. That's why our range of travel systems and car seats are delivered in specially-designed recyclable, FSC certified packaging – to reduce waste and have minimal effect on our surroundings.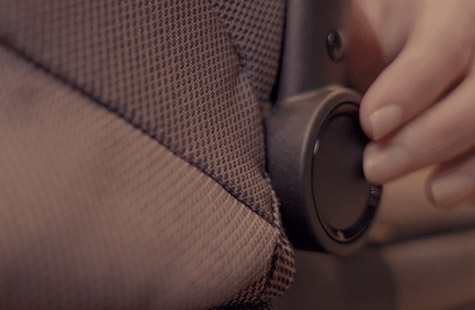 UK Award winning customer service & product knowledge
Frequently asked questions