/
/sale/
/sale-extra-5-offer/
/products/coast-and-simplicity-plus-car-seat-with-isofix-base-bundle/
/products/coast-dream-i-size-base-bundle/
/products/coast/
/products/nostalgia-sleigh-cot-bed-and-dresser/
/products/nostalgia-sleigh-cot-bed/
/products/oberon-dolls-pram/
/products/essential-discover/
/products/moses-basket/
/products/pregnancy-pillow/
/products/great-scott-muslin-swaddles-pack-of-3/
/products/pretty-wild-muslin-swaddles-pack-of-3/
/products/pretty-nature-muslin-swaddles-pack-of-3/
/products/wayfarerpioneer-cup-holder/
/products/wayfarerpioneer-car-seat-adaptors/
/products/wayfarerpioneer-simplicitydream-adaptors/
/products/reflex-simplicitydream-adaptors/
/products/outlet-zest-footmuff/
/products/outlet-clic-footmuff/
/products/outlet-wave-tandem-seat/
/products/st-ives-wardrobe/
/products/greenwich-wardrobe/
/products/dream-i-size-infant-carrier-with-isofix-base/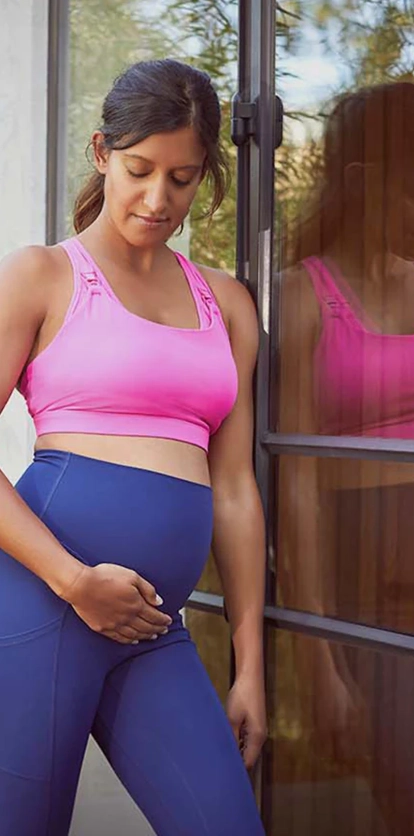 Look, feel & do good with Natal Active
The activewear brand empowering mums to look and feel great through pregnancy and beyond
Author
Claire Gleave
Launching an activewear brand for pre and postnatal mums in the middle of the pandemic, while home-schooling her three boys, was not part of the business plan Claire Gleave had embarked on when she realised her dreams in 2020. 
Here she tells us how she was inspired to start Natal Active, a brand that supports women through all four trimesters and beyond.
What inspired you to start your own pregnancy activewear brand?
As a seasoned runner I ran throughout my three pregnancies. I was long aware of the lack of maternity and nursing-specific activewear out there for new mums. I hated how I lived in my husband's t-shirts and leggings that fell down when I was pregnant. Looking a mess did nothing for my self confidence as my body went through the inevitable changes we all experience.
It was my dream to launch an activewear brand that was functionally practical for that stage in a woman's life, but that also helped her to look and feel her best – but it took time. I had my three boys within four years, so those early days were full of the chaos that comes with having three young children who need you intensely, while also ensuring you get very little sleep. But when my youngest finally started school in 2019 I knew it was my time to do something about this idea that had been burning for so long.
How do your products adapt and stay comfy throughout pregnancy and beyond?
Everything has been designed with all four trimesters and beyond in mind. We only use premium, super soft, supportive fabrics with four-way stretch so that they expand over bumps but hold their shape postnatally too. And all the tops and bras are designed for easy breastfeeding access, but so discreet that if you don't breastfeed or stop breastfeeding, they still look like regular workout gear. I was very conscious that the period that you have a big bump is relatively short and not wanting to contribute to fast fashion, I wanted to curate a line of timeless classics that will last from both a quality and a fit perspective. So, the leggings stretch over bumps but provide postnatal support and the bras all come with colour-matched bra extenders so they can be worn throughout pregnancy but provide a good postnatal fit too.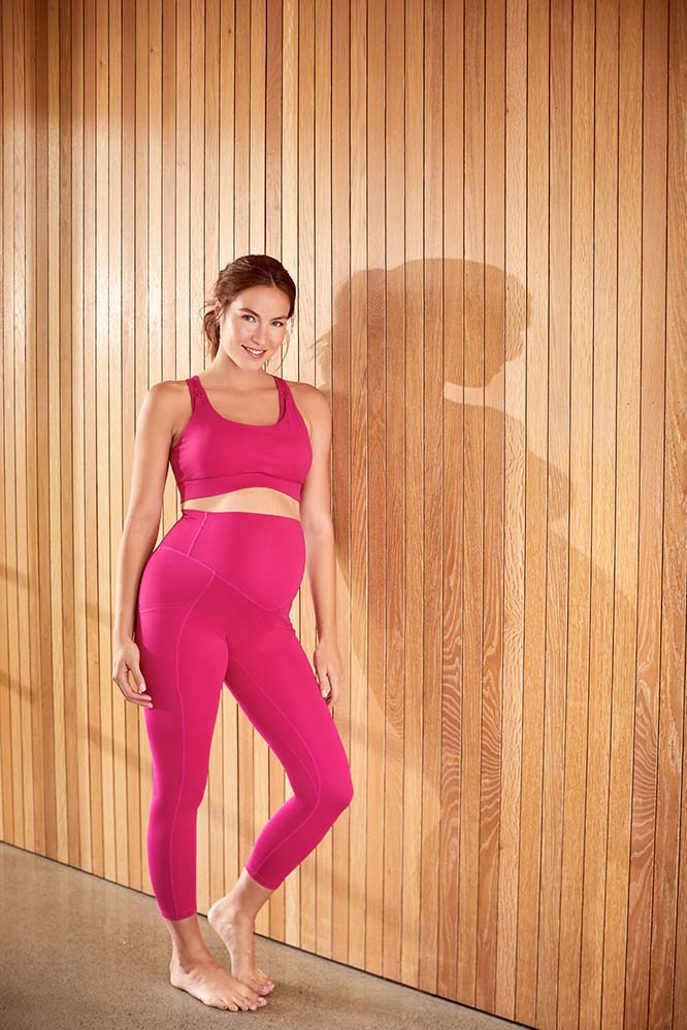 As a brand, you love to support and empower women – how do you achieve this?
There's the element of style – if you look good and feel confident in what you are wearing you feel better about yourself too, and often nice activewear can be a huge motivator in being more active. But it goes beyond that. I am passionate about women getting the right support when being active in pregnancy and postnatally and we work with a number of professionals in that field to share guidance and advice on exercising safely. It's not about encouraging women to run marathons. Many do maintain a high level of exercise in pregnancy, but for lots of women walking the dog is an equally valuable workout. It varies for everyone but the benefits of remaining active are proven to be huge, both physically and mentally.
We love the idea of your pre-loved service. Tell us how it works.
While the clothes are built to last and many either continue to wear them in the postnatal period or keep them for future pregnancies, we also recognise that sometimes mums might lose a lot of weight post pregnancy, or reach a point where they simply want to go back to their more traditional gym gear. So, to avoid the clothing going into landfill (as maternity wear is not often an obvious choice to pick up in a charity shop) we buy back pre-loved items for £5 – a voucher that can be used by the owner or passed on to a friend. We then sell on the items through our partner, For The Creators, who sell and rent pre-loved maternity clothes and donate the proceeds to the charity Women's Aid.
You work with two charity partners, Kicks Count and CoppaFeel! How do you support them?
We've worked with both charities from the inception of the business. Our bras all carry the CoppaFeel! Boob Check reminder label and our leggings a Kicks Count reminder label to prompt mums to monitor their babies' movements. Both products come with some information about the charities and guidance on what to look for, to help spread the word.
While breast cancer in the pre and postnatal period is rare, it's a time when women's breasts are changing a lot and they are often (understandably!) preoccupied with other things, so we want to remind them of the importance of monitoring for any unusual changes. In October, for breast cancer awareness month, we are also donating to CoppaFeel! for every pink bra sold.
With Kicks Count, being aware of how your baby moves, especially at the end of your pregnancy, is really important in helping to identify any potential issues that may arise. As well as our 'life saving label' (as the charity has called it), we send out information about what you should and shouldn't do if you suspect your baby is moving less. We also sell the Kicks Count wristbands on the website to help mums monitor movement throughout the day, as well as raise valuable funds for the charity.
What do you love most about running your own business?
I love that I am doing something I am truly passionate about – supporting mums to be active in their pregnancies and safely return to fitness (however that looks for them) after they have had their babies. The connection I have to customers, where often I am one of the first to know that they are pregnant, is so special and a real honour.
I also love that I can work on my own terms – I work hard and often unsociable hours, but it means I am able to collect the kids from school and play taxi service to their various activities, do homework (OK that bit is less enjoyable!) and be present for them when they need me. They are all still in primary school so very young and while it is a real juggle, I know I am so lucky to have that flexibility.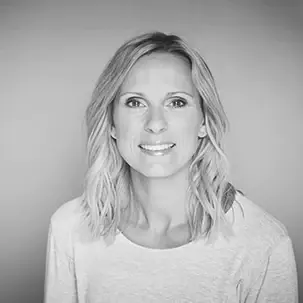 Natal Active
Claire Gleave, mum of three, launched pre and postnatal activewear brand Natal Active in 2020 at the height of the pandemic's lockdown. As a multiple-time marathon runner she has always taken a keen interest in activewear, and after running during three pregnancies and finding a lack of maternity sportswear and later a lack of nursing specific sports bras, she was inspired to launch her own range.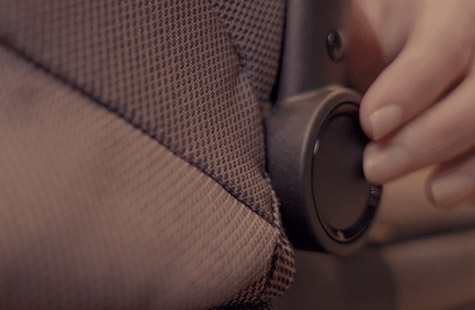 UK Award winning customer service & product knowledge
Frequently asked questions