/
/sale/
/sale-extra-5-offer/
/products/coast-and-simplicity-plus-car-seat-with-isofix-base-bundle/
/products/coast-dream-i-size-base-bundle/
/products/coast/
/products/nostalgia-sleigh-cot-bed-and-dresser/
/products/nostalgia-sleigh-cot-bed/
/products/oberon-dolls-pram/
/products/essential-discover/
/products/moses-basket/
/products/pregnancy-pillow/
/products/great-scott-muslin-swaddles-pack-of-3/
/products/pretty-wild-muslin-swaddles-pack-of-3/
/products/pretty-nature-muslin-swaddles-pack-of-3/
/products/wayfarerpioneer-cup-holder/
/products/wayfarerpioneer-car-seat-adaptors/
/products/wayfarerpioneer-simplicitydream-adaptors/
/products/reflex-simplicitydream-adaptors/
/products/outlet-zest-footmuff/
/products/outlet-clic-footmuff/
/products/outlet-wave-tandem-seat/
/products/st-ives-wardrobe/
/products/greenwich-wardrobe/
/products/dream-i-size-infant-carrier-with-isofix-base/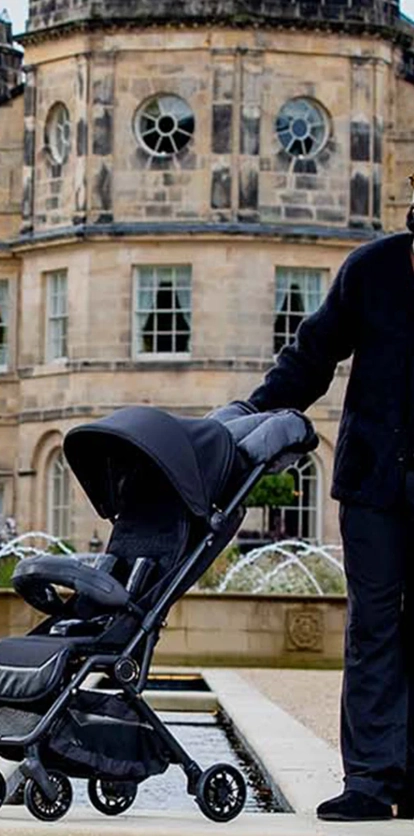 Rise by Tinie
Rapper, producer and designer Tinie shares the story behind the latest Silver Cross collaboration.
Introducing Rise by Tinie – our most trailblazing collaboration to date.
Featuring three intuitive, innovative and individualist products, the collection – designed by rapper, producer and dad-of-two Tinie – encompasses luxe style, sustainability and functionality to meet the needs of the modern parent.
The Edit caught up with Tinie on what inspired the collaboration and how life has changed since becoming a dad.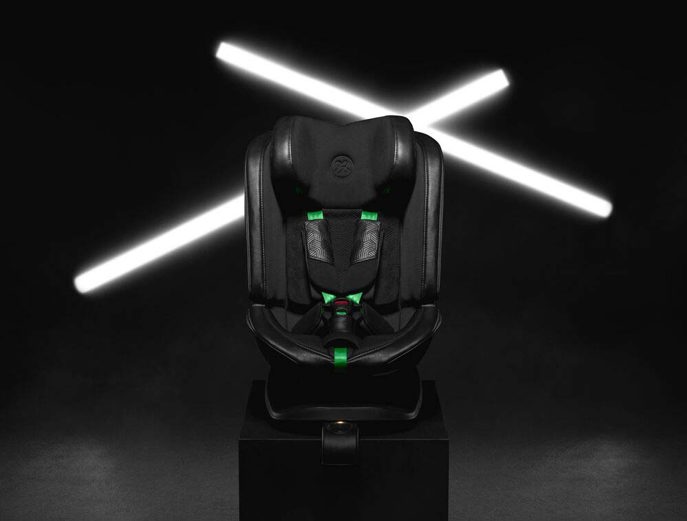 Rise Motion All Size 360
How did the Silver Cross collaboration come about?
It was an incredibly organic collaboration. I was visiting Broughton Hall in Skipton and as a new dad at the time, brought along my baby daughter. We came with a relaxing retreat in mind and whilst walking the grounds saw the Land Rover Experience, which was pretty cool – but I was actually more excited to see the sign for Silver Cross.
I had always known about Silver Cross, but at the time didn't realise how prestigious it was and how much history it had as a brand. I'm an energy person, and when I walked through the Silver Cross doors, I felt an incredible energy from a very lovely team of people.
I've always wondered as a dad why there hasn't really been a pram, travel cot or car seat with a more unisex aesthetic and will appeal to men just as much as women. I'd struggled with folding and opening my own child's pram - and no matter where I go there's always someone watching! I mentioned this to Nick (Silver Cross CEO, Nick Paxton) completely in jest, and he said, "I like it. Let's do this." The rest is history.
What's been your favourite part of working with Silver Cross?
Within the past year of working together the guys from Silver Cross have been back and forth to London, and I've been back and forth to Skipton.
Seeing how reactive, smooth and fluid the conversations went when we got together was amazing. It's almost like we'd sit down, talk, share our ideas and I'd be instantly presented with something incredible, created through the team's absolute passion.
From the first member of staff I met, all the way up to the CEO, everyone was personable and friendly. Maybe it's something to do with being up in the north, but it's something I'm trying to build into my own infrastructure – a family-orientated environment where we all pull in together to make something great happen.
This was a completely new industry to me, so getting to learn, see and hear about the mechanics and processes behind creating nursery gear was really interesting and educational.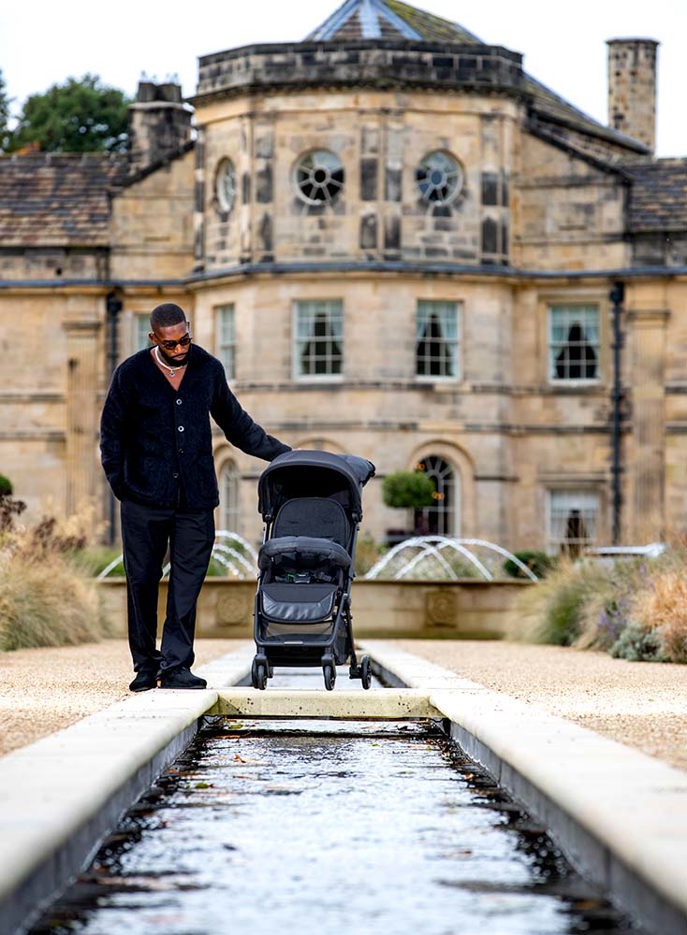 Rise Stroller
You've worked closely with our design team on the Rise by Tinie collection. Tell us about the products.
We created three pieces – an autofold stroller, all-stage car seat and travel cot. Between the three, we wanted to create the essentials that would cater for the person who travels around a lot, is jumping on flights, driving around the country and is always on the go. Someone who needs nursery gear to reflect their lifestyle.
I wanted to focus on the design and luxury element of the products. Now more than ever I feel as individuals we're becoming more and more unique and are able to show which tribe you're a part of through what you wear. I see what people wear and feel like I understand to a certain degree what sort of person they are, their interests and what their tastes are and this is what I wanted to achieve with nursery gear.
Even though there are so many options out there, I always felt the practicality and safety elements were at the forefront – which of course is super important. But if we've got the safety element locked – which Silver Cross are amazing at – let's luxe it up for this collab. I wanted to make nursery gear that would appeal to friends and the people I frequent with in day-to-day life, but also make it super accessible - and so came Rise by Tinie.
The products are all so easy to use. In this day and age there's so much choice, so you need something that's functional but looks good. The touch, the feel, the look needed to be user friendly, and the collection ticks every box. No matter what the season is, you can trust the collection will fit with your aesthetic.
We're also living in a time where people are more conscious about the products they use, so hearing that Silver Cross were already on a sustainable journey was music to my ears – the fabrics in our collection have been created using a yarn made from recycled plastic bottles.
How's life changed since becoming a dad?
It's the most incredible experience one could ever imagine. It happened at such a great time in my life. I was already ticking off all the things I had wanted to do as a little boy and being able to bring new life into the world with an amazing person by my side was one of those dreams, so it was in every way, shape and form fulfilling.
Like everything in life it comes with its tougher days and moments, but for me I love the challenge and watching this amazing person grow and change every single day. It's like I'm learning about life all over again through my children's eyes and it's a beautiful thing which has inspired so much for me. The minute my child entered the world I started thinking about how it could be a better world for her. I know I can't do everything, but anything small that I can do is hugely important to me.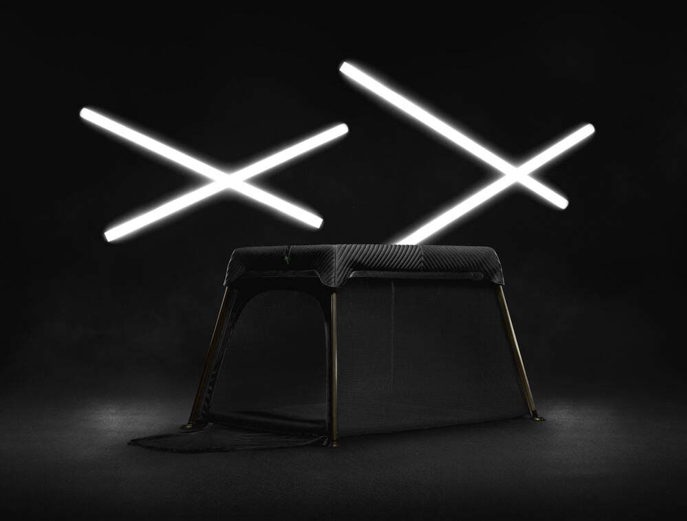 Rise Travel Cot
What's the best piece of advice you'd give to a new parent?
The titles 'mum' and 'dad' come with so many expectations on who you should be and how you should do it, so I would say try to retain the essence of who you are.
Listen to your kids – they are so clever and soak up so much information. I don't know everything, so even hearing from my children about what they've seen, watched or spoken about with one of their friends – I want to know, I'm so intrigued. They are incredible and bright, and as a creative who's constantly inspired, that's where the best ideas come from.
I've travelled the world and met some amazing people along the way, but nothing compares to spending time with my children.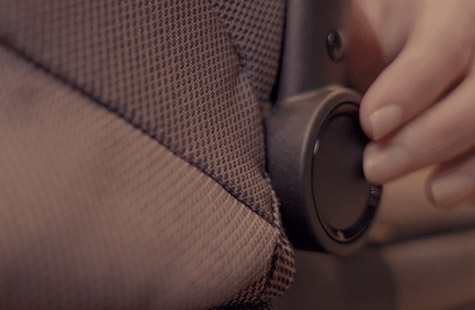 UK Award winning customer service & product knowledge
Frequently asked questions