Tide, our new 3-in-1 pram, was created exclusively for the modern-day parent; where style, functionality, quality and cost play a big part in their family choices. 
Lisa, Silver Cross Fabric Designer, talks all things Tide – from the inspiration behind the stunning colours to Tide's versatile design.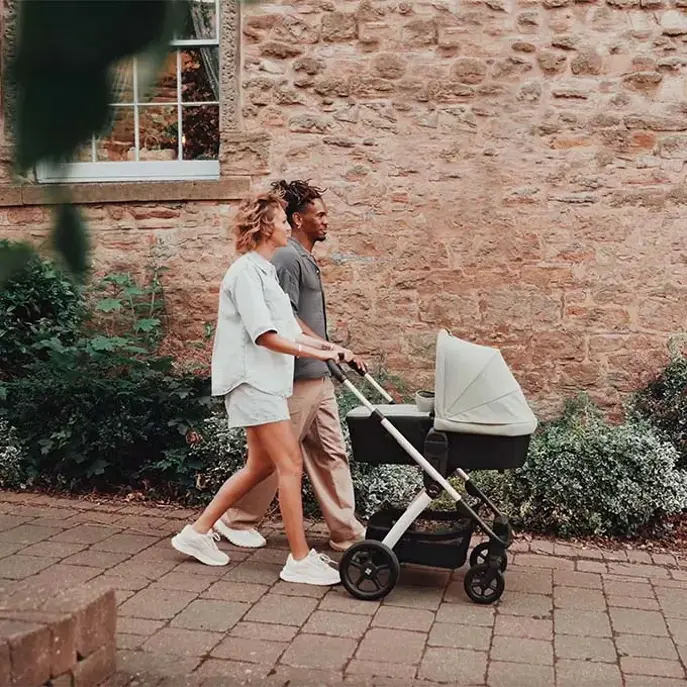 Tell us about Tide.
Tide is a multi-terrain, 3-in-1 travel system created to maximise every family adventure. The 3-in-1 design means Tide will grow with your little one from birth to 4 years with its newborn-ready carrycot and reversible pushchair seat.
The overnight sleeping approved carrycot includes a bamboo soft-touch lined mattress for comfort during every stroll, stretch and nap. An air mesh ventilation panel and UPF50+ outer ensures your baby will always be cool, even when the temperature rises. As they grow, switch your little passenger over to Tide's super comfortable, reversible pushchair seat – which features the magnetic Genius™ buckle¬ – and allow them to face you or see the world. 
Days out with the family are made easier with Tide. The multi-terrain wheels, sturdy chassis and dynamic 4-wheel suspension ensure the smoothest ride no matter where you're strolling. Plus, to carry all your baby's essentials, we've included a handy under seat basket with stacks of storage to keep your hands free when you're on the go. 
For getting out and about, we designed Tide to free-stand whilst compactly folded – perfect for storing in your car boot, taking on public transport or to save space at home.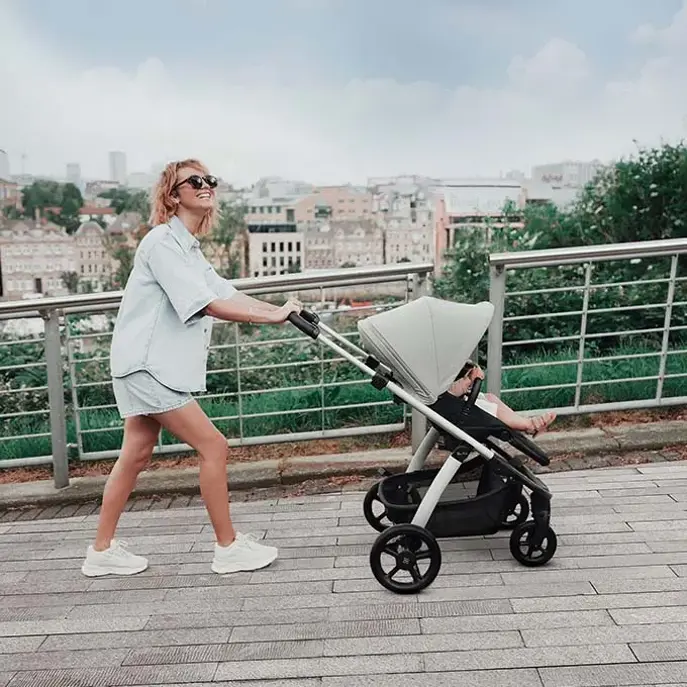 What was the inspiration behind Tide's design?
When pulling together Tide's colour palette we conducted in-depth trend research to find what is most appealing to the next generation of parents. We discovered sustainability, simplicity and a reappreciation for everything organic were at the forefront.
Neutral tones inspired by the wonderful outdoors are displayed in Tide's three effortless colourways – Sage – a tranquil, earthy green, Stone – a warm, soft beige and Space – our signature, slick black. 
The anti-crease jersey fabric inspired by luxe sportswear provides a modern look that always looks its best – even after it has been folded. The Silver Cross hardware team have chosen metallics and trims to coordinate with the fabrics for a fresh, seamless finish.
Tide will arrive in fully recyclable packaging and can be valeted, serviced or donated through our Silver Cross scheme to play our part in reducing the amount of waste that ends up in landfill.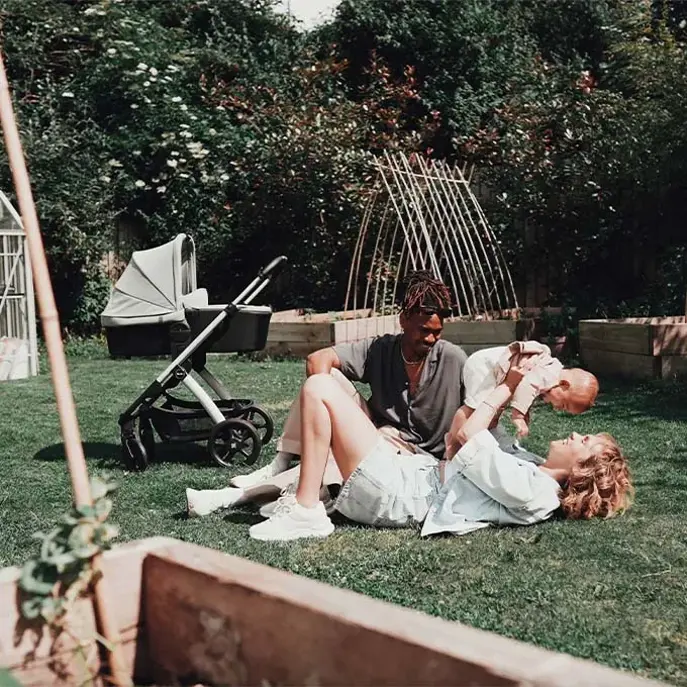 Who would you recommend Tide to?
This is a pram that's ready to take on any kind of adventure. Multi-terrain wheels and a chunky chassis mean it's ideal for woodland walks and off-road outings, yet Tide is super compact and nimble – making it perfect for tackling busy city streets. This is an on-trend choice that lives up to the fun and adventure that come hand and hand with parenting.
Our great value pram has everything the modern parent needs, with style, functionality and quality at its core. It's a one-shop travel system with a range of innovative add-ons and accessories so you can tailor Tide to suit every lifestyle and budget.
Tide is exclusive to selected retailers across the UK. Find your local store here.