/
/sale/
/sale-extra-5-offer/
/products/coast-and-simplicity-plus-car-seat-with-isofix-base-bundle/
/products/coast-dream-i-size-base-bundle/
/products/coast/
/products/nostalgia-sleigh-cot-bed-and-dresser/
/products/nostalgia-sleigh-cot-bed/
/products/oberon-dolls-pram/
/products/essential-discover/
/products/moses-basket/
/products/pregnancy-pillow/
/products/great-scott-muslin-swaddles-pack-of-3/
/products/pretty-wild-muslin-swaddles-pack-of-3/
/products/pretty-nature-muslin-swaddles-pack-of-3/
/products/wayfarerpioneer-cup-holder/
/products/wayfarerpioneer-car-seat-adaptors/
/products/wayfarerpioneer-simplicitydream-adaptors/
/products/reflex-simplicitydream-adaptors/
/products/outlet-zest-footmuff/
/products/outlet-clic-footmuff/
/products/outlet-wave-tandem-seat/
/products/st-ives-wardrobe/
/products/greenwich-wardrobe/
/products/dream-i-size-infant-carrier-with-isofix-base/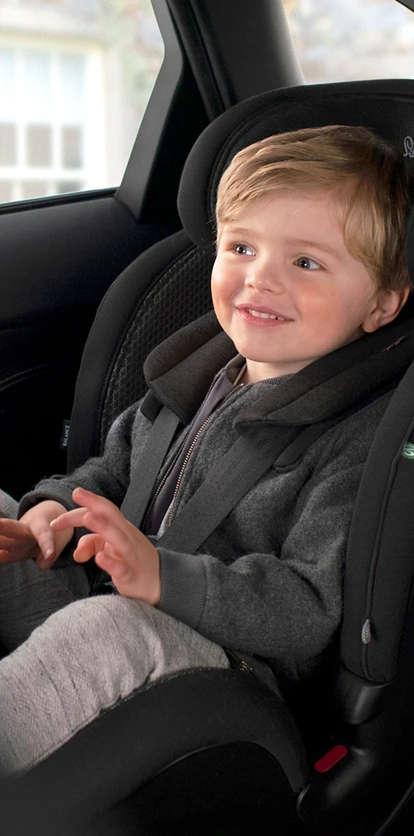 6 tips for stress-free car travel
The dos and don'ts of car seat travel from Silver Cross Head of Car Safety
Author
Hamish McPhillips
As we move closer to the holiday season, lots of us are looking forward to visiting family.
Often these trips will be the longest duration our little passengers have been in the car, so how can we make the journey as enjoyable and stress free as possible? Hamish McPhillips, Head of Car Safety at Silver Cross and a dad of two himself, shares some top tips to help you along the way.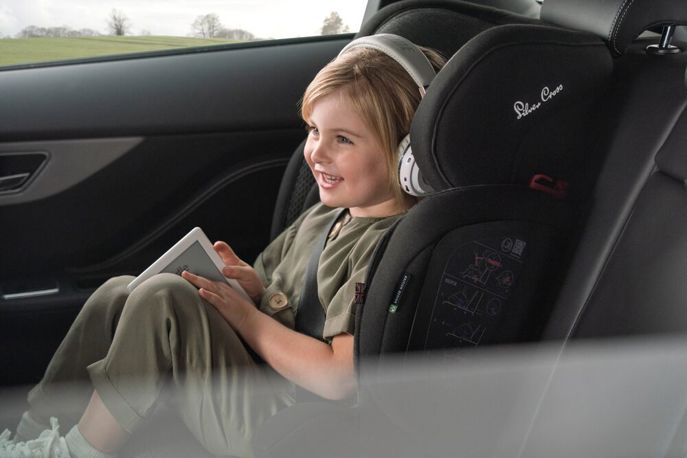 Silver Cross Discover Car Seat
1. Route planning. Check, check and check again!
All parents' worst nightmare is to get caught in a never-ending traffic jam. With kids growing hungry, tired or fidgety, the car can quickly become a very stressful place to be! To avoid this, I regularly check our route several days before we plan to travel using Google Maps or other online mapping software. This gives a clear view of any bottlenecks or ongoing roadworks which could mean using a different route to get you there quicker. Also, it's worth doing a final check just before you leave to avoid getting caught up in any accidents.
2. Plan for the worst
You've done all the checks and everything looks good, but you get caught in heavy traffic or even worse suffer a breakdown. Whilst this is bad luck, there are things you can do to make it more manageable. Make sure you have packed plenty of blankets to keep the little ones warm, spare clothes, snacks, drinks, nappies and toys to keep them entertained. Make sure you have all the breakdown cover numbers in your phonebook including account numbers so you can make that call for assistance if needed. The AA have compiled a list of essential items to pack in the car which you can view here.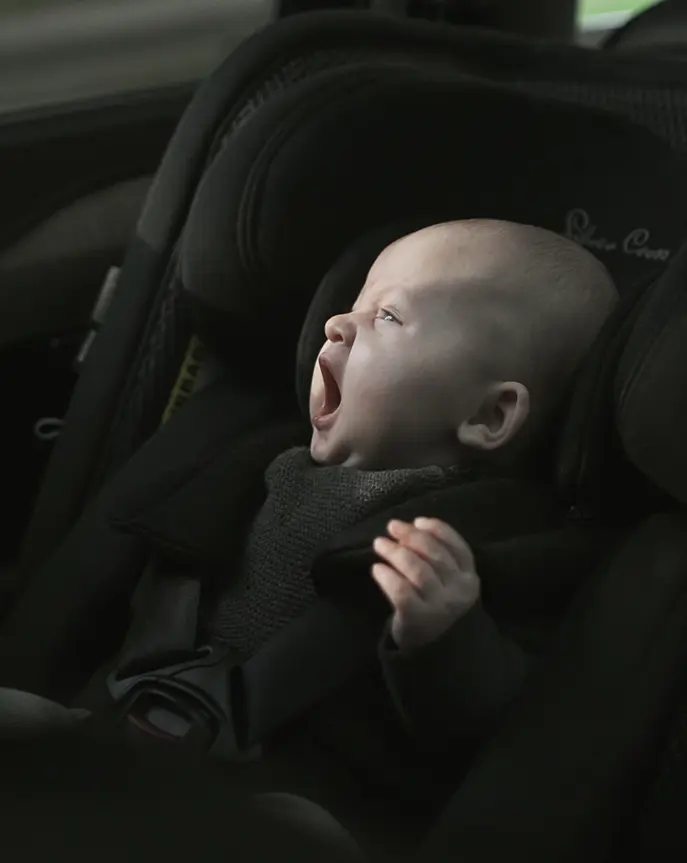 3. Timing
Think really carefully about what time you plan to leave. Typically, I always aim for around the little ones' naptime or bedtime depending on the length of the journey. If arriving late to stay with friends or relatives, make them aware you'll be arriving with sleepy children. Dimming the house lights on your arrival means you can get the children into bed without the stress of them waking up uncomfortable in their new environment.
4. Pack the car correctly
Lists are your best friend! With so much additional stuff to take when you have children, especially if this is your first overnight stay with your little one, it's easy to forget key items. When possible I pack the day before, loading the car carefully so all the bedtime essentials such as the travel cot, mattress, bedding and baby monitor are first to hand when arriving. Also, make sure all items you need along the journey such as snacks, water, dummies and favourite comforters are close to hand and reachable.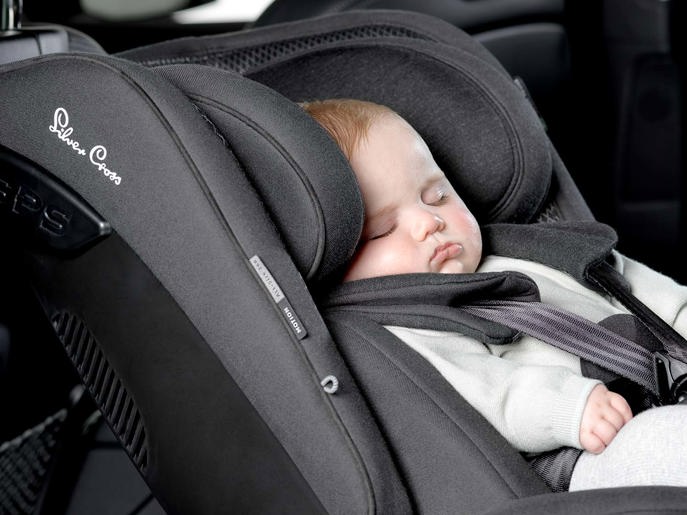 Silver Cross Motion All Size 360
5. Take regular breaks
As yet, there is no published research confirming exactly how long you can keep a little one in a car seat for. However, health care professionals suggest a maximum of two hours for babies, getting them out of the seat in between to stretch and have a feed if needed. Ensure you make regular checks during the journey, particularly for newborns and babies younger than six months. A car seat mirror can be installed to help you keep an eye on them.
6. Know your car seat 
If you're switching car seats into a different vehicle before the journey, take an extra moment to check it's secured correctly ­– the ISOFIX is latched, the support leg connected or the top tether secure (different fittings depend on the car seat model). Has the seat been adjusted to fit your little one as they have grown? You should adjust the headrest height if necessary. Don't put the child in the seat wearing thick jackets as this will limit the tightness of the harness due to the padding, making them less secure in the seat. Instead, use layers of blankets to keep them warm, reducing the layers as they warm up. Check you know how to recline the seat, as you may want to do this during the journey to maximise comfort as the little one is sleeping. Also, if the seat has been installed in the same car for a while, it is good practice just to check the fitting is OK - removing and refitting is a good way to ensure everything is correct and secure.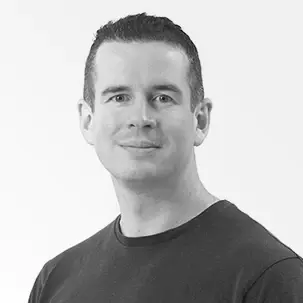 Hamish McPhillips is the Head of Car Safety at Silver Cross, with over a decade of experience in the design, testing and manufacture of child car seats. Hamish has a passion for engineering, starting his career as a test engineer, initially conducting crash testing for formula one cars. This lead to a focus in child car seats - even though the occupants are smaller the safety principles and engineering behind them are similar. Joining Silver Cross in 2018, Hamish has led the development of our market-leading car seat range, achieving best in class ADAC results and some exciting product firsts along the way.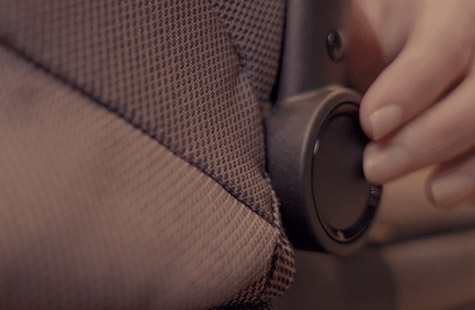 UK Award winning customer service & product knowledge
Frequently asked questions