Developing a car seat is a complex process, typically taking a minimum of three years from product design to launch. As they are first and foremost safety devices, intended to transport our children, there is no room for failure. In 2020, the Silver Cross Dream infant carrier achieved ADAC's highest ever score when put through its world-famous rigorous testing programme.
We caught up with Hamish McPhillips, Head of Car Safety at Silver Cross, to learn more about how our car seats are developed.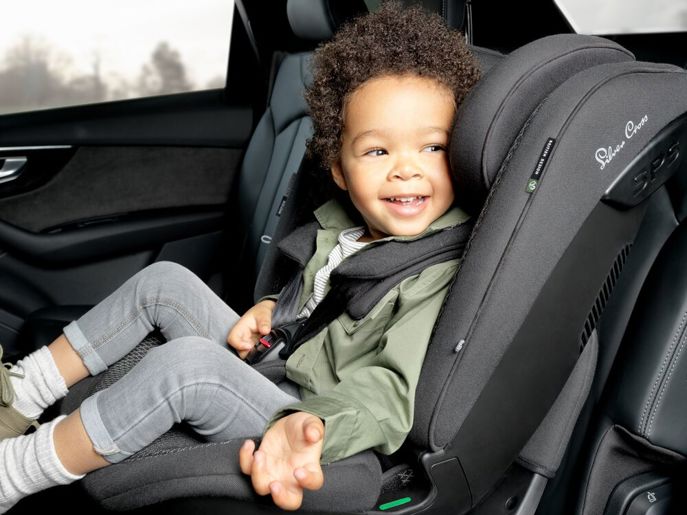 The new Motion All Size 360.
How are car seats designed?
Our specialist team of product designers will develop a car seat using the latest Computer-Aided Design (CAD) software, which is then crash tested using computer simulations. This process must be repeated many, many times to a point where the design engineers are satisfied. Physical prototypes are then developed so we can understand further how the car seat functions in the real world – this is the first opportunity for us to get 'hands on' with the product. Typically there are many rounds of improvements made, followed by many more prototypes.
What challenges do you face?
The biggest challenge is to design the safest product possible, whilst being easy to use and accommodating children of different ages and sizes. Products can perform brilliantly in crash tests, but if they're difficult to secure into a car, the safety is compromised. Weight, cost, design and functionality must all be considered to ensure the safest and most user-friendly product. 
How are car seats tested in the real world?
Once a CAD model is confirmed, the real crash tests are conducted. These protocols have improved hugely since the original child seat regulations were introduced in the 1980s. Some include the latest UN R129 regulation, using a much-updated Q series of crash test dummies, alongside the most recent testing configurations based on real life accident data.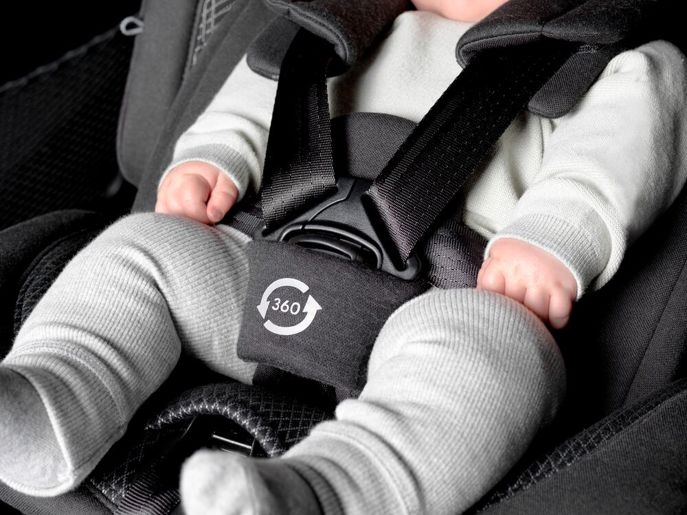 The Motion All Size 360 has a five-point safety harness for extra protection.
Six dummy sizes will be used in these tests representing a newborn right up to a 12-year-old child. Sensors on the dummies detect the forces on the head, neck and chest and impact on the abdomen, so we can improve the product to offer even more safety.
We'll replicate all configurations the seat could be used in – different occupant weights, recline positions, install settings and rear and frontal facing to name just a few. Our latest Motion All Size 360 car seat was tested in over 30 different configurations!
For extra peace of mind, we always go above and beyond, testing our products to the more rigorous ADAC protocols which use higher speeds then the minimum regulatory requirements, to offer a further level of safety.
The official ADAC tests compile the results of crash, usability, ergonomics, chemical, cleaning assessments to give a product score. The lower the figure, the better the product has performed. The official testing is conducted by ADAC themselves making it completely impartial and independent with no bias on different brands.
Is a car seat's safety maintained over time?
We do everything to ensure the performance of a car seat does not deteriorate through usage over time. Before and during testing, we carry out thorough actions to check each function's performance over its usable lifespan. We condition the seats, open and close buckles, adjust the harness and connect the ISOFIX up to 5,000 times before a crash test.