Discover Auto, our innovative from-birth stroller that folds automatically with just a squeeze of the trigger – perfect for life on the go.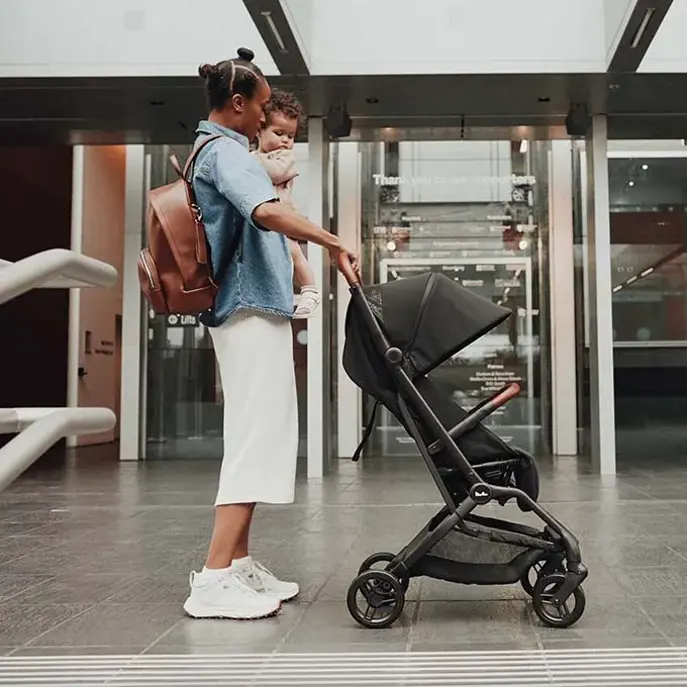 What is Auto? 
Auto is the latest self-folding stroller innovation from Silver Cross. Folding automatically with just a squeeze of the trigger, Auto free-stands on two wheels in a second. We know parenting isn't always easy, and when you're out and about there's nothing worse than a fiddly stroller. That's why Auto self-folds for effortless strolling, keeping your hands free when you're on the go. 
With its super comfortable, padded lie-flat seat and easy-to-use magnetic Genius™ buckle, Auto is ready to ride from birth to toddler. The seat can be effortlessly reclined using one hand to find your little one's optimum position, and the magnetic buckle fits together in three simple steps to keep parent, and baby, calm. 
For days out with the family, Auto's under-seat storage basket has plenty of room for carrying your baby's essentials and 4-wheel independent suspension always ensures a smooth ride. For warmer days, Auto includes an extending hood with UPF50+ protection to create the perfect shaded spot for your child.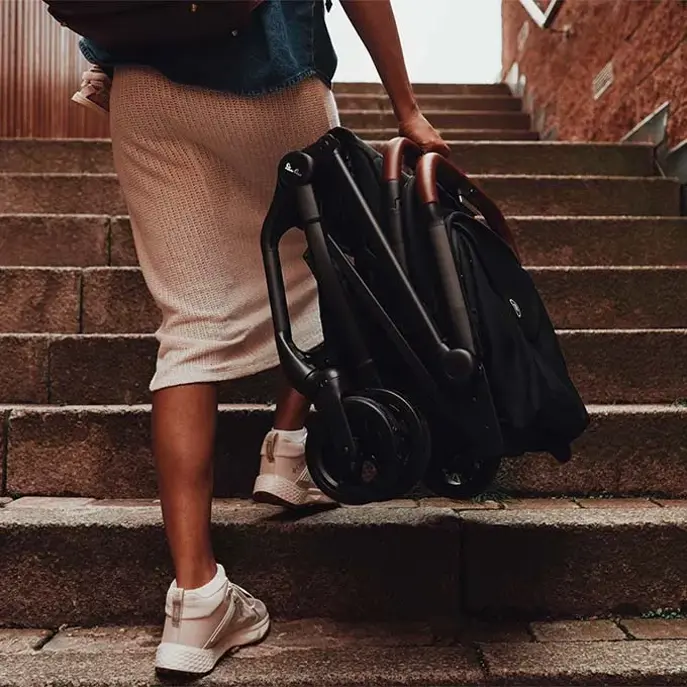 Is Auto easy to transport? 
Yes! Auto is super easy to carry when not in use, with the cushioned vegan leather bumper bar transforming into a comfortable carry handle when the stroller is folded. For practical storage, Auto has a compact fold that can be easily slotted away into car boots and cupboards at home, and public transport racks when you're enjoying a day out.
What inspired Auto's look and feel? 
Urban and contemporary living was the inspiration behind our latest stroller. We wanted to create a hassle-free solution that not only lived up to everyday travel but looked great too. Featuring anti-crease, jersey sculpted black fabrics and a tan vegan leatherette handle and bumper bar, Auto's sleek colour palette looks stylish on every stroll. 
Where can I find Auto? 
Auto is exclusively available online at Argos and can be found here: Silver Cross Auto.